About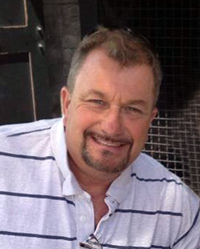 Phil Lawhun, the owner of Phil's Painting, is a highly reputable painter who has worked in the Bay Area for more than 20 years. He has worked with many knowledgeable painters and perfected numerous advanced painting techniques. Phil earned his contractor license (#805192) and started Phil's Painting in 2002 to offer superior services to the Bay Area community. Phil's Painting is proud to offer high-quality and honest work. We look forward to working with you.
Client Recommendations
I want to add my recommendation for Phil Lawhun of Phil's Painting. I found him through the BPN and he was one of three companies I spoke with about painting my home. I chose him after clients on his reference list spoke very highly of him. He did a great job painting my house. Previous residents had done shoddy paint jobs and Phil had to spend quite a bit of time prepping the stucco to be painted properly. He and his crew were punctual, pleasant and did keep the yard in good shape. If you need interior or exterior painting, consider calling him.
– From Berkeley Parents Network
We live in Alameda and have used Phil's Painting for several jobs. First we hired Phil to paint the inside of our home. We wanted different colors and needed lots of trim work, From the beginning to the end of the job Phil was great. We trusted Phil and his stable crew immediately, so much so, that we left for an unscheduled vacation while he was painting the interior of our home and gave him a key. The interior paint job was so fantastic and Phil's attention to detail so great that we hired him later to paint the outside of our home. After we sold that house, we hired him again to paint the interior of our new home, which included removing 50 years of bad wallpaper. Again, Phil did an impeccable job – on-time and on-budget. The work was fantastic as usual and he and his crew made our whole family (including our 2 small children) feel comfortable. Our friends even commented on the high-quality paint job. The bottom-line is that if your looking for a detail-orientated, hard working, trustful, dedicated, on-time, reasonably-price painter, then Phil's painting is a great bet.

Rain damaged the living room plaster & lathe ceiling and walls in our 1925 home. On the referral of a BPN'er, we hired Phil Lawhun of Phil's Painting for both the plaster repair and the paint job. He finished the job today and I want to second the earlier recommendation. Phil is a meticulous painter and – almost as importantly – a gentle, soft spoken man. I work from my home and never had any trouble with noise while he was here (three days). I also didn't worry about having my very impressionable daughter around Phil — the harshest word I heard him say was 'gosh!' Our living room is better than before the rain damage; Phil took time to sand down and fill all the abnormalties that result from earth movement. And the plaster job… what can I say? You can't even tell that there was ever any damage. Phil does both indoor and outdoor repair and paint. You can reach him at 510-317-1844. Let me know if you have questions.

I wanted to update my recommendation for Phil's Painting. I posted a review in May 2003 raving about what a great job he did with the poor condition of our stucco exterior. He just completed (Sept 2005) the interior of our house which was also in poor condition with 85 year old lathe and plaster walls spiderwebbed with cracks.  Once again, the house looks like new and several major cracks around the fireplace are impossible to detect. We also opted to paint our kitchen cabinets instead of refacing and they look beautiful. Because of Phil's attention to detail and thorough work, we saved $8K and saved the character of the house.  Phil Lawhun's number is (510) 317-1844. I can't say enough about how impressed I am with his work as well as his ability to manuever around our hectic household of kids, a huge dog and lots of chaos.
– Lauren